« Why Catholic bishops are terrified of investigations | Main | Thank God for President Trump »
November 23, 2018
O'Malley left off Pope's organizing committee for abuse prevention summit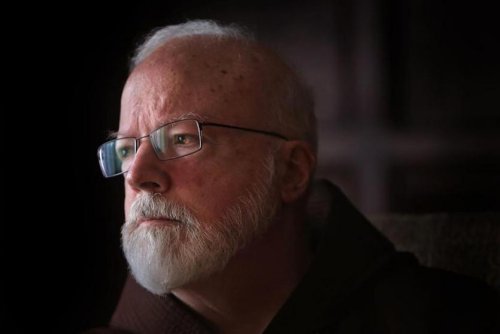 During an interview in the rectory at the Cathedral of the Holy Cross, Boston Cardinal Sean P. O'Malley discusses the failure of Catholic Church leadership to reform in the wake of the Boston sexual abuse scandal in 2002.

O'Malley left off Pope's organizing committee for abuse prevention summit
Nov. 23,2018
VATICAN CITY (AP) — Pope Francis named the Vatican's top sex abuse investigator and a close U.S. ally to an organizing committee for a February abuse prevention summit that has grown even more high stakes after the Holy See blocked U.S. bishops from taking action to address the scandal.
Abuse survivors and women working at the Vatican will also contribute to the preparatory committee. Notably absent from the lineup announced Friday was Boston Cardinal Sean O'Malley, who heads the pope's sex abuse advisory commission, though one of his members, the Rev. Hans Zollner, is the point-person for the group.
In addition to Zollner, the committee includes Maltese Archbishop Charles Scicluna, for a decade the Vatican's sex crimes prosecutor, Francis appointee Chicago Cardinal Blase Cupich and Indian Cardinal Oswald Gracias, a member of Francis' key cardinal adviser group.
Francis summoned leaders of the world's 130 bishops' conferences to the Vatican Feb. 21-24 after the abuse scandal erupted again in his native South America and the U.S. and he himself botched the case of a Chilean bishop implicated in cover-up.
Posted by Wild Thing at November 23, 2018 02:20 PM
---
Trackback Pings
TrackBack URL for this entry:
http://www.theodoresworld.net/mt/mt-apples.cgi/17729
Comments
Post a comment