« President Trump Rally in Murphysboro, Illinois | Main | Turning Point USA communications director Candace Owens - discusses Kanye West and the unstoppable black conservative movement »
October 28, 2018
Young Black Conservatives meet at the White House
Young Black Conservatives meet at the White House

Sources:
#YBLS
Leo Dunson - @leodunson
David J. Harris Jr - @DavidJHarrisJr
Candace Owens - @RealCandaceO
Rob Smith - @robsmithonline
Adrian Norman - @madriannorman
Jermain Botsio - @Jermainbotsio
Diamond and Silk - @diamondandsilk
Terence Williams - @w_terrence
Ben Carson - @secretarycarson
Black Conservative Patriot - #blackconservativepatriot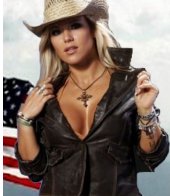 Chrissie aka Wild Thing's comment.......
More on the red wave among American blacks. This is so exciting and it really makes my heart smile.
They are encouraging prayer for our nation and our President.
Posted by Wild Thing at October 28, 2018 12:14 PM
---
Trackback Pings
TrackBack URL for this entry:
http://www.theodoresworld.net/mt/mt-apples.cgi/17669
Comments
Post a comment