« Blexit' (Black Exit rom Dem.party) movement gets design help from Kanye West | Main | Jair Bolsonaro WINS Brazilian Presidency in a Landslide!!! »
October 30, 2018
President Trump's campaign manager on 2020
President Trump's campaign manager on 2020
As President Trump looks for a successful 2018 midterms, he will soon set his eyes on the 2020 reelection bid. One America's Christopher Carter sat down with his campaign manager and has more from New York.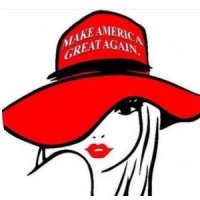 Chrissie aka Wild Thing's comment.........

Trump is the best President we have had in my lifetime and in some ways the bet in the history of th USA.

Vote red in 2018 and 2020.
Posted by Wild Thing at October 30, 2018 02:29 PM
---
Trackback Pings
TrackBack URL for this entry:
http://www.theodoresworld.net/mt/mt-apples.cgi/17679
Comments
Post a comment