« President Trump: 15,000 Troops Going to Mexico Border to Stop Migrant Caravan | Main | The #Walkaway from the Democrat Party is real.. »
October 31, 2018
President Trump INCREDIBLE Speech at Our Pledge to America's Workers Event at White House
President Trump INCREDIBLE Speech at Our Pledge to America's Workers Event at White House
'This is the blue-collar, middle-class Trump Economy'
As Larry Kudlow sat with President Donald J. Trump and Ivanka Trump in the White House State Dining Room, he revealed a telling fact about the new American economy under the Trump Administration.
"We are looking at blue-collar wage increases [that] are rising faster than white-collars," said Kudlow, Director of President Trump's National Economic Council. "Now, I'm not against white collars, but I'm saying this is the blue-collar, middle-class Trump Economy"—one where manufacturing and other industries that fuel prosperity in America's heartland are thriving once again.
In the past, that wasn't always the case. Too often, economic growth would concentrate in the hands of a wealthy few rather than lift up all American workers.
Just over three months ago, President Trump made it clear that his Administration wouldn't let that happen during this economic boom. In July, he unveiled his Pledge to America's Workers, calling on private companies and associations to expand programs that educate, train, and reskill Americans from high-school age to near-retirement.
Ivanka Trump has helped lead the charge, traveling to more than 14 states to visit job centers and technical education programs across America. She was also instrumental in helping shepherd the Perkins Career and Technical Education Act through Congress this summer, marking the program's first modernization in more than a decade. Perkins CTE authorizes more than $1 billion in vocational and career-focused education funding for more than 11 million American students.
Since July, more than 160 companies have answered the President's call to invest in career-development opportunities for our workforce. This summer, Walmart pledged 1,000,000 such opportunities. IBM pledged 100,000. FedEx pledged more than 500,000. And today, President Trump announced that the total number of commitments under the Pledge now exceeds 6 million in just over 3 months.
"The previous Administration said there won't be any more manufacturing jobs—you're going to need a magic wand and all of that," President Trump said today. "Well, we had the magic wand, because we have almost 600,000 manufacturing jobs since the election. And it's going to go much, much higher than that."'

.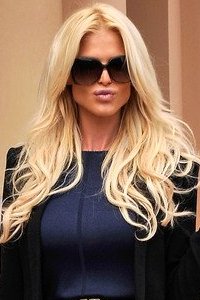 Chrissie aka Wild Thing's comment.........

What a powerful leader of the free world..This is one of the many reasons I love this admin. Great job.
Posted by Wild Thing at October 31, 2018 04:57 PM
---
Trackback Pings
TrackBack URL for this entry:
http://www.theodoresworld.net/mt/mt-apples.cgi/17687
Comments
Post a comment