« Federal Government Tells Catholic Bishops Not to Destroy Sex Abuse Documents | Main | President Trump and The First Lady Host Halloween at the White House »
October 28, 2018
BLASPHEMY!!!....Vatican News Styles Pope as "Successor of Christ"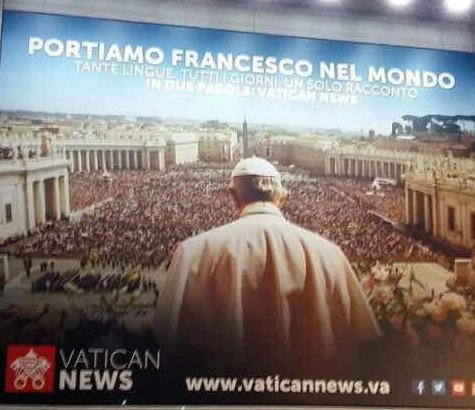 Vatican News Styles Pope as "Successor of Christ"

VaticanNews slightly confused: Is Pope Francis the successor of Peter and the representative of Christ on earth or even the "successor of Christ"?
(Rome) The Vatican's news portal, active since December 2017, VaticanNews, has repeatedly described Pope Francis as the "successor of Christ".
VaticanNews spokespersons can make a "Freudian" slip. Is such a lapse underlying that which VaticanNews has repeatedly undermined?
The fact is that Vatican News, the Holy See's news agency, falsely referred to Pope Francis not as the successor to Peter or vicar of Christ on earth, but as the "successor of Christ," a name previously unknown to the Church and theologically meaning hyperpapism.
The article published on Tuesday about the papal celebrations in the coming three months of November-January ended in its first version with the note:

"[...] on Sunday, January 13, on the Feast of the Nativity of the Lord, the successor of Christ will celebrate Holy Mass and the baptism for children in the Sistine Chapel at 9:30."

After some Catholic media were amazed at the titulation, the passage in "Successor of Peter (see Lumen Gentium, 23)" was corrected.
However, this was not the first incident of its kind. Last August 29, VaticanNews published an article about Pope Francis' journey to Ireland. The headline read: "Catechesis of the Pope: The families, joy for the world, radiate the love of Christ". It read:

"In the Procathedral of Dublin, the successor of Christ declared ..."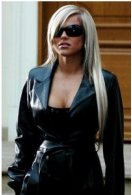 Chrissie aka Wild Thing's comment........

When a king has a successor, that king is no longer king; his successor is. To declare that Christ has a successor is to worship the anti-Christ. Any Pope who calls himself the "successor" (not "vicar", but "successor) of Christ is anti-Christ.
This is outright heresy.

Posted by Wild Thing at October 28, 2018 02:13 PM
---
Trackback Pings
TrackBack URL for this entry:
http://www.theodoresworld.net/mt/mt-apples.cgi/17674
Comments
Post a comment