« Thank you President Trump and VP Pence....100 Days of American Greatness | Main | First family shows White House like never before »
April 28, 2017
Awesome Sec. of State Rex Tillerson Speaks at the UN!

Sec. of State Rex Tillerson Speaks at the UN!
Rex Tillerson makes his first trip to the UN to chair a Security Council meeting on North Korea. The US chairs the Security Council for the month of April. Other nations sending foreign ministers to the meeting are Britain, China, Japan, and South Korea. U.N. Secretary-General Antonio Guterres will brief the council during the meeting.

U.S. Secretary of State Rex Tillerson said on Friday the threat of an attack by Pyongyang against Japan and South Korea is real and urged the U.N. Security Council to act "before North Korea does."
In remarks to the U.N. Security Council, Tillerson called on the international community to fully implement U.N. sanctions and to suspend or downgrade diplomatic relations with Pyongyang.
"With each successive detonation and missile test North Korea pushes northeast Asia and the world closer to instability and broader conflict," Tillerson told the 15-member council. "The threat of a North Korean attack on Seoul or Tokyo is real."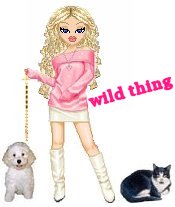 Wild Thing's comment................
T-Rex has breakfast he said with the General Mad Dog Mattis. They work closely together
What a hell of a combo.
I listened yesterday to the man casually speak about what the world really is like. He is truly an American treasure. The past is over. There is a new direction under his great leadership.,I am so happy to have Rex Tillerson as Secretary of State.
Posted by Wild Thing at April 28, 2017 11:17 AM
---
Trackback Pings
TrackBack URL for this entry:
http://www.theodoresworld.net/mt/mt-apples.cgi/17474
Comments
Post a comment