« Ivanka Takes Her Children To Zoo in DC | Main | Ivanka Shares "Adorable Photos" Of Her Sharing Spaghetti With Her Youngest Child on His Birthday »
March 26, 2017
Sharing from President Donald Trump's speech at the rally in Melbourne, Florida
This is some of the transcript of President Donald Trump's speech at the rally in Melbourne, Florida last February 2017.
People want to take back control of their countries and they want to take back control of their lives and the lives of their family.
The nation state remains the best model for human happiness and the American nation remains the greatest symbol of liberty, of freedom and justice on the face of god's earth. And now we have spirit like we've never had before. It's now that we have our sacred duty and we have no choice and we want this choice to defend our country, to protect its values and to serve its great, great citizens. Erasing national borders does not make people safer. It undermines democracy and trade prosperity. We're giving it away.

The so-called global elite have done well for themselves, but left working families with shrinking wages. Really they are shrinking. 18 years ago though many of you in this room made more money working one job than you're making right now working two and three jobs. Instead of peace, we've seen wars that never end and conflicts that never seem to go away. We don't fight to win. We fight politically correct wars. We don't win anymore. We don't win at trade. We don't win in any capacity. We don't win anymore. We're going to start winning again. Believe me.

And we have the chance now working together to deliver change for the ages. This will be change for the ages. Change like never before. To pursue real peace, real stability, and real prosperity. We want to secure our borders and protect our workers. To rebuild our military and our infrastructure. To fix our schools and restore safety to our neighborhoods. To bring hope and opportunity to our inner cities. To ensure a level playing field for all women in the workforce. To reform our tax code and remove the regulations that undermine growth and innovation. And to replace chaos and distrust with community and cooperation. The tired echoes of yesterday's fights. We're fighting battles that no longer help us. We're fighting battles that other people aren't treating us fairly in the fight.
No longer are we chained down by the discredited approaches of the past. No longer must we listen to those who have nothing to brag about, but failure. New circumstances demand new solutions. Americans have fought and won wars together. Our heroes have shed their blood together and lost their lives. Our citizens have raised their children together, fought for justice together, and shared common hopes and dreams from one generation to the next. Stretching back to the first day of our American independence. This is our legacy. It belongs to all of you. And it belongs to every man, woman, and child in our nation.
Now is the time to call upon these deep ties in the name of bold acts. Let us move past the differences party and find a new loyalty rooted deeply in our country. We are all brothers and all sisters. We share one home. One destiny and one glorious American flag. We are united together by history and by providence. We will make America strong again. I promise. We will make America proud again. We will make America safe again. And we will make America great again. Greater than ever before.
May God bless you, and may God bless the United States of America! Thank you. Thank you. Thank you very much.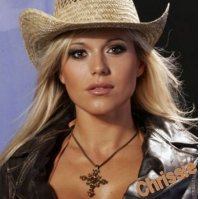 Wild Thing's comment............

I love his dreams and his hopes, how he sees our beloved how it can be not just again but maybe even better then it ever has been before.
Posted by Wild Thing at March 26, 2017 03:29 PM
---