« President Trumps White House Seeks to Cut Billions in Funding for United Nations | Main | President Trump Meets With Saudi Deputy Crown Prince »
March 14, 2017
President Trump Signs Order To Reduce The Size Of the Federal Bureaucracy
President Trump Signs Order To Reduce The Size Of the Federal Bureaucracy

President Donald Trump on Monday began a far-reaching reorganization of the federal government.

Trump signed the Comprehensive Plan For Reorganizing The Executive Branch, which he called a "major step towards making the federal government efficient, effective and accountable."
Trump said the order empowers his Cabinet members to revamp their departments.
"We have assembled one of the greatest Cabinets in history and I believe that so strongly," Trump said. "And we want to empower them to make their agencies as lean and effective as possible and they know how to do it. Today there is duplication and redundancy everywhere. Billions and billions of dollars are being wasted."
"This order requires a thorough examination of every executive department and agency to see where money is being wasted, how services can be improved and whether programs are truly serving American citizens," Trump said.
The Office of Management and Budget will oversee the evaluation, which, according to the order, will "reorganize governmental functions and eliminate unnecessary agencies … components of agencies, and agency programs."
"Based on this input, we will develop a detailed plan to make the federal government work better, reorganizing, consolidating and eliminating where necessary. In other words, making the federal government more efficient and very, very cost productive. So we're going to do something, I think, very, very special," he said.

Trump campaigned on cutting the size and scope of the federal bureaucracy, and last month noted that he was purposefully leaving some existing jobs vacant.
"When I see a story about 'Donald Trump didn't fill hundreds and hundreds of jobs,' it's because, in many cases, we don't want to fill those jobs," Trump said in a Feb. 28 interview with Fox & Friends.
"A lot of those jobs, I don't want to appoint, because they're unnecessary to have," Trump said. "You know, we have so many people in government, even me. I look at some of the jobs and it's people over people over people. I say, 'What do all these people do?' You don't need all those jobs."
"Many of those jobs I don't want to fill," Trump said. "I say, isn't that a good thing? That's not a bad thing. That's a good thing. We're running a very good, efficient government."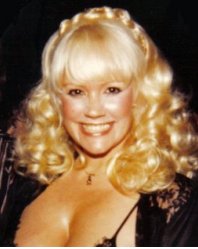 Wild Thing's comment............
WOW I LOVE this. I LOVE everything that President Trump has been doing.
Posted by Wild Thing at March 14, 2017 01:28 PM
---