« "Where's POTUS' Portrait? - Outraged Vets Complain About Empty VA Frames | Main | Mark Levin GOES NUCLEAR Over Rogue Courts Halting New Trump Travel Ban »
March 16, 2017
President Donald Trump: Judge Blocking New Immigration Order Is 'Unprecedented Judicial Overreach
President Trump: Judge Blocking New Immigration Order Is 'Unprecedented Judicial Overreach'
Donald Trump responded to the federal judge in Hawaii who froze his latest executive order restricting immigration just hours before it was supposed to go into effect.
Speaking from a rally in Nashville Wednesday night, the president said it was "unprecedented judicial overreach."
"Let me give you the bad news," Trump said. "We don't like bad news, right? Let me give you the bad, the sad news. Moments ago, I learned that a district judge in Hawaii, part of the much overturned ninth circuit court, and I have to be nice or otherwise I'll be criticized for speaking poorly about our courts…a judge has blocked our executive order. The order he blocked was a watered down version of the first order. That was also blocked by another judge and should have never been blocked to start with."
"This new order was tailored to the ninth circuit's dictates. The law and Constitution give the president the power to suspend immigration when he or she deems — fortunately, it will not be Hillary she…"
"We are talking about the safety of our nation," he continued. "The safety and security of our people. You don't think this was done by a judge for a political reason? This ruling makes us look weak, which by the way we no longer are. Just look at our orders…"
"We are going to take our case as far as it needs to go, even to the Supreme Court. We are going to win. I will not stop fighting for the safety of you and your families. Not today, not ever. We're going to win it. We are going to win it. We are going to apply common sense. We are never quitting and we are never going away."
U.S. District Judge Derrick K. Watson froze the order on Wednesday after the state filed a lawsuit against the president's revised order last week.
The order, which temporarily bars the citizens of Sudan, Syria, Iran, Libya, Somalia and Yemen from entering the United States for 90 days, was supposed to go into effect at midnight Wednesday.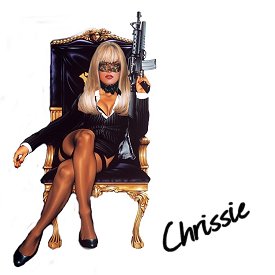 Wild Thing's comment............
Throw this freaking America hating judge and the other Judge in prison! If YOU out there do not agree with this ban President Trump wants to protect our country then IMO you do NOT love America and you know where you can go.
Posted by Wild Thing at March 16, 2017 11:55 AM
---