« Love this. Donald Trump Jr's Reaction To Hate Monger Rachel Maddow News Of Pres. Trump Tax Reutrns | Main | President Trump Visiting Andrew Jackson's Tomb »
March 15, 2017
Donald Trump Paid HIGHER Tax Rate than Obama, Sanders, Romney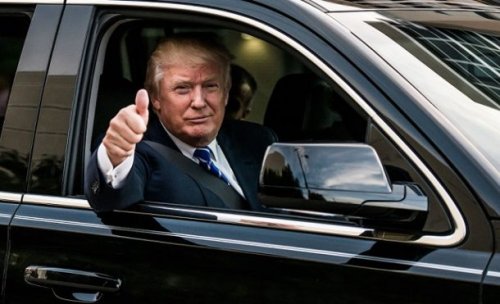 Donald Trump Paid HIGHER Tax Rate than Obama, Sanders, Romney

President Donald Trump paid more in taxes and at a higher rate than Barack Obama, Bernie Sanders, and Mitt Romney.
MSNBC host Rachel Maddow broke the news of Trump's taxes on Tuesday night, but the numbers were not what the liberal personality was expecting. The returns show that the President payed approximately $38 million in taxes on $150 million in earnings, equating to a federal tax rate of 25%.
In 2015, President Obama paid roughly $80,000 in taxes on $436,000, resulting in a tax rate of just 18.7%, according to the Washington Times.
In 2014, Senator Sanders paid just $27,653 to the treasury on his joint income of $205,271, equating to a tax rate of only 13.5%.
In 2012, Republican nominee Mitt Romney paid $1.9 million in taxes on earnings of over $13 million; an effective rate of 14.1%.
Not only did the President pay his 'fair share' to the US Treasury, Press Secretary Spicer vowed this week that President Trump will donate his entire salary in 2017 to charity.
Case closed.
Posted by Wild Thing at March 15, 2017 03:47 PM
---