« President Trump's Executive Order Protecting the Nation from Foreign Terrorist Entry into the United States | Main | The Story Behind Donald Trump's Epic Mar-A-Lago Portrait »
March 07, 2017
Can President Trump outlast the White House press corps? ~ Yes!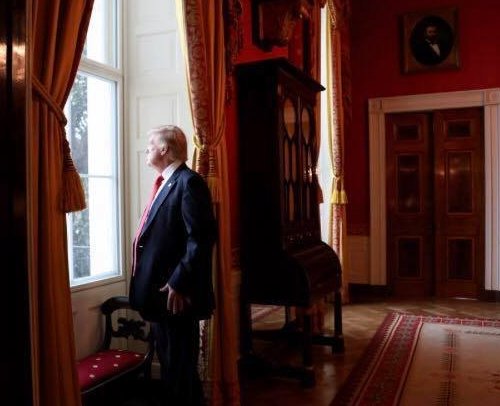 Can President Trump outlast the White House press corps?
Erik Wemple frets that the journalists tasked with covering Donald Trump's White House are growing weary thanks to the "unsustainable" pace the president is setting — with long days, "ruined weekends," and "unpredictable" moves.
President Trump has attempted to undercut the U.S. media in a number of ways — by calling them the "enemy"; by denying coverage credentials to certain outlets during his campaign; by telling falsehoods and lying; by siccing his aides on reporters. As we close in on two months of the Trump White House, however, another strategy may be emerging: Outlast the media.
April D. Ryan, White House correspondent and Washington bureau chief for American Urban Radio Networks, tells this blog that "this pace of covering this new president is unsustainable for the long haul." That comment came amid a news-filled weekend that wasn't supposed to be that way. According to a White House official quoted in The Post, Saturday was supposed to be a "down day, pretty quiet." Someone forgot to tell Trump, who unleashed his now-famous string of tweets alleging involvement by former president Barack Obama in a Trump Tower wiretapping expedition.
All of a sudden, a down day for White House aides as well as for journalists became a tangle of tweets and phone calls and URLs. And this was a Saturday — a day when journalists could once unplug with minimal risk of missing a big story. "Nothing happens on Saturday," wrote former Bloomberg staffer Dawn Kopecki in a widely read memo to colleagues. "We have very little readership and we're often paying editors to kill time by surfing the Web." That was 2015.
The Sunday news cycle kicked off with more morning tweets from Trump as well as a statement from White House press secretary Sean Spicer requesting congressional scrutiny of the allegations in Trump's wiretapping tweets. Then came another wave of news as the New York Times reported that FBI Director James B. Comey had asked the Justice Department to rebut the wiretapping claims. The weekend? What weekend?
Tweeting, of course, is just one of the ways in which Trump has ruined weekends. Haste is another; after signing a poorly vetted executive order on immigration on Jan. 27 — a Friday — Trump sent the country's airports into chaos over the ensuing days. Reporters scrambled to cover the protests and the response from the White House, not to mention the actual parameters of the executive order.
Evenings are another thing. "We're basically together from 6:30 in the morning until about 11 o'clock at night," said White House Chief of Staff Reince Priebus about the work schedule that he and strategist Stephen K. Bannon maintain. Combine that workaholic dedication with a commitment to the "deconstruction of the administrative state," as advocated by Bannon, and you have … a lot of stories.
The frenetic nature of the Trump White House was apparent to those who'd watched the frenetic nature of the Trump campaign. "We're used to Donald Trump as a a candidate making wild accusations at the spur of the moment and that becoming the dominant news story immediately," says Washington Post White House Bureau Chief Philip Rucker. "So we're all trained." And staffed up. Outlets such as Politico — with seven White House reporters — and The Post and the New York Times — six apiece — upped their White House staffing to historic levels. The early weeks raise questions as to whether those deployments will be sufficient. "I think we're okay," says Elisabeth Bumiller, the Washington bureau chief for the New York Times. Bumiller was one of two White House reporters in the early days of the George W. Bush administration. That number reached four during the Obama administration — "that's really because of the demands of the Web," she says.
Now there's the Web and there's Trump, working together. "It's the demands of the beat," says Bumiller. "It is completely unpredictable, as you've seen, and it's relentless and we're also in uncharted territory. We've never covered this kind of a president before." To properly shadow this kind of a president, the New York Times puts two people per day on White House coverage, the better to ensure that there's someone on the beat from 6 a.m. till midnight. Those folks have what's called a "duty week" — seven days of breaking-news coverage of Team Trump — after which they rotate into less of a spot-news role and focus on enterprise reporting on the White House.

How long can this go on? "It'll be that way until he finds some reason to change, but this is who he is," says Haberman. Though Haberman confesses she's tired, she says she has trouble unplugging in any case. "I don't ever totally turn off — Trump or no Trump. I just so happen to have encountered a president who doesn't turn off," she says. On Saturday, Haberman recounts that "from the minute I opened my eyes this weekend, my phone was ringing from my desk wanting to talk about Trump's [tweets], and I had been working till late on Friday. And instead of taking my kids where I was going to take them, my husband did." Many hours later, Haberman — who credits her history with the New York Post as instilling a never-stop ethic — had to interrupt her workday to bring "someone a cake for a party." Needy people!
That's all by way of commentary, not complaint. Rucker echoes the sentiment: "It's important to note that nobody's complaining. We're tired, it's a lot of work. It takes an extraordinary amount of attention and it can be stressful. But this is our job and it's what we live to do."
Politico's Van Hall says that there's enough redundancy in the site's White House team to ensure people come up for air. But: "A lot of reporters do want to be in the game at all times to cover this presidency," she says.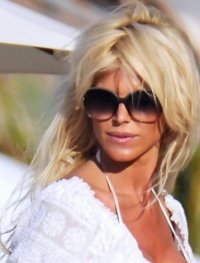 Wild Thing's comment..............
LOL love this, well better taker your vitamins when covering Trump, he is fantastic and in good health. Thank God.
Posted by Wild Thing at March 7, 2017 08:55 AM
---