« President Trump Lashes Out at "Fake News" During Netanyahu Presser | Main | President Trump Signs Bill Eliminating Regulations On The Mining Industry »
February 16, 2017
First Lady Melania Trump Announces Reopening Of White House Visitors Office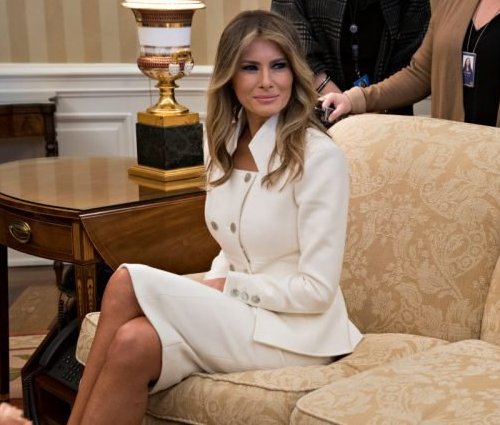 First Lady Melania Trump Announces Reopening Of White House Visitors Office

First Lady Melania Trump Announces Reopening Of White House Visitors Office ( in case any of you forgot, horrible Obama shut this down).
Melania Trump announced the reopening of the White House visitors office on Tuesday.
"I am excited to reopen the White House to the hundreds of thousands of visitors who come each year," the first lady said in a statement.
"The White House is a remarkable and historic site and we are excited to share its beauty and history. I am committed to the restoration and preservation of our Nation's most recognizable landmark. "
Melania said public tours, which must be submitted through a Member of Congress, will resume Tuesday, March 7.
Posted by Wild Thing at February 16, 2017 10:04 AM
---
Comments
The Obama's must not have wanted to deal with
the bother of have peasants around!
Posted by: Leonard Jones at February 20, 2017 12:19 PM
---