« Michigan High School Football Conference Bans 'USA' Chant | Main | Former Cruz Texas Chairman Switches to Trump – Tells Stragglers to Get on Board »
September 18, 2016
Donald Trump Speaks at Remembrance Luncheon in Houston, TX 9/17/16
Donald Trump Speaks at Remembrance Luncheon in Houston, TX 9/17/16
Donald J. Trump speaks to the families of victims of illegal aliens and their supporters at The Remembrance Luncheon in Houston, Texas.
Donald Trump: Let me tell you the number of lives acceptable to lose due to illegal immigration. That number is "zero."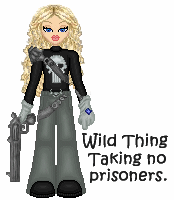 Wild Thing's comment...............
This is one of several things I do like about Trump.
Posted by Wild Thing at September 18, 2016 12:42 AM
---
Comments
A Deputy Sheriff was recently killed by an Illegal driving drunk. The Illegal had been arrested twice before but never reported to ICE. Here is the reason.
When asked why Overland Park Police didn't contact ICE after Flores' arrest, city spokesman Sean Reilly said, "It could be profiling because a lot of people of all races are arrested without a proper ID."
They were scared of being accused of racial profiling. We have a dead deputy because there were scared of being labeled racists.
http://www.kshb.com/news/local-news/investigations/ice-not-notified-of-accused-cop-killers-previous-arrests
Posted by: BobF at September 20, 2016 09:20 AM
---