« Officer Has Tea Party With Toddler He Saved | Main | Learn About the Muslim Khizr Khan, NOT a man to respect! »
July 29, 2016
Skydiver Plans Jump With No Parachute

Luke Akins, 42, plans to jump out of an airplane from 25,000 feet on live TV with no parachute.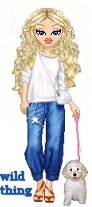 Wild Thing's comment..............
If a person keeps tempting fate it is hard to feel each time will end with a happy ending. This is stupid and he is putting his passion for danger ahead of his loved ones. But that is his choice, I hope he will be OK.
Posted by Wild Thing at July 29, 2016 01:13 PM
---
Trackback Pings
TrackBack URL for this entry:
http://www.theodoresworld.net/mt/mt-apples.cgi/17194
Comments
Post a comment