« Germany Says Five More Countries Could Leave Europe After Brexit | Main | Son of Satan Obama Obama Invites 18.7 Million Immigrants to Avoid Oath of Allegiance, Pledge to Defend America »
June 26, 2016
Pure EVIL George Soros Calls For Reconstruction Of EU After Brexit Vote

George Soros Calls For Reconstruction Of EU After Brexit Vote
Billionaire investor George Soros on Saturday called for thorough reconstruction of the European Union in order to save it, even though he warned that Britain's vote to leave the bloc makes "disintegration of the EU practically irreversible."
Soros, who warned of financial meltdown if Britain voted to leave the EU before Thursday's referendum, also said the effects of the decision will likely damage Britain.
"Britain eventually may or may not be relatively better off than other countries by leaving the EU, but its economy and people stand to suffer significantly in the short to medium term," he wrote in a commentary on the website Project Syndicate.
Soros made huge profits in 1992 by betting against the British pound as it crashed below the preset level and had to be withdrawn from the European Exchange Rate Mechanism.
He warned of a similar meltdown earlier this week, before the vote, predicting a Brexit victory would send the pound down by at least 15 percent, and perhaps more than 20 percent, to go below $1.15, in an article in British newspaper The Guardian.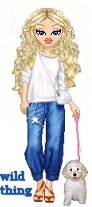 Wild Thing's comment....................
Hey Georgie, you POS, who made MILLIONS if not Billions from collapsing currencies.
He has financed the infiltration of evil into every sector of our country.
Posted by Wild Thing at June 26, 2016 01:48 AM
---