« Benghazi Hero Mark 'Oz' Geist sounds on 'The Kelly File' Discusses Benghazi Report | Main | Benghazi annex security team member John 'Tig' Tiegen reacts to the release of the House Benghazi Committee's report »
June 30, 2016
NJ Elementary School Calls Cops On Third-Grader For Saying 'Brownie'

N.J. Elementary School Calls Cops On Third Grader For Saying 'Brownie'

Brownies being served to the class. After another student exclaimed that the remark was "racist," the school called the Collingswood Police Department, according to the mother of the boy who made the comment.
The police officer spoke to the student, who is 9, said the boy's mother, Stacy dos Santos, and local authorities… "I'm not comfortable with the administration [at Tatem]. I don't trust them and neither does my child," she said. "He was intimidated, obviously. There was a police officer with a gun in the holster talking to my son, saying, 'Tell me what you said.' He didn't have anybody on his side."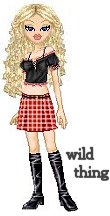 Wild Thing's comment............

I don't recognize this country anymore. The teacher and administrator should be suspended!
Posted by Wild Thing at June 30, 2016 12:42 AM
---