« Muslim Woman At LAX: "Fuck America, I Will Make Sure We Bomb America" | Main | Ever heard of an Elephant Walk in the military? This is what that is.. »
June 27, 2016
Military UN Trucks Spotted In Virginia And Other Areas Of U.S., Sparks Questions

Military UN Trucks Spotted In Virginia And Other Areas Of U.S., Sparks Questions

Military U.N. vehicles have been spotted in Virginia, shocking motorists and sparking conspiracy theories.
The white trucks, equipped with large off-road tires, were seen being transported on Interstate 81 on Friday.
Jeff Stern posted photos of the vehicles on Facebook, writing: 'Can't begin to tell you how many of these I passed today on 81 near Lexington VA. Interesting times ahead!'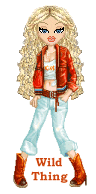 Wild Thing's comment.................

I wonder if this is what it is about..................... Obama Administration and UN Announce Global Police Force to Fight 'Extremism' In U.S.
Posted by Wild Thing at June 27, 2016 03:19 PM
---