« Facing Multiple Investigations, Mayor De Blasio Tells Staff To Shut Up: Keep your traps shut if you value your jobs | Main | Awesome Marco Rubio speech after leaving the 2016 presidential race »
June 08, 2016
JUST LIKE OBAMA: Trump just admitted he DOES NOT believe in American Exceptionalism

JUST LIKE OBAMA: Trump just admitted he DOES NOT believe in American Exceptionalism
Thank you RS......
Trump says he wants to make us exceptional? It's clear that Trump doesn't even understand the concept, just like Obama.
It's not that we're an exceptional people because we do this or that better than other countries. We are exceptional because of our Constitution!
The fact that Trump doesn't get this isn't surprising. But it is disappointing to hear him talk like this as the Republican nominee.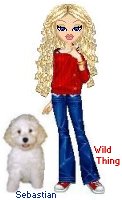 Wild Thing's comment............
I pray every day for our country, I am so worried about what is happening.
Posted by Wild Thing at June 8, 2016 08:46 AM
---