« The D-Day Landing At Normandy, June 6th, 1944 | Main | JUST LIKE OBAMA: Trump just admitted he DOES NOT believe in American Exceptionalism »
June 07, 2016
Facing Multiple Investigations, Mayor De Blasio Tells Staff To Shut Up: Keep your traps shut if you value your jobs

Facing Multiple Investigations, Mayor De Blasio Tells Staff To Shut Up: Keep your traps shut if you value your jobs

Mayor Bill de Blasio has a message for his staff: Keep your traps shut if you value your jobs.
De Blasio — currently a target of at least seven federal and state investigations into his fundraising practices and business dealings — asked scores of staffers last week to sign a confidentiality agreement, according to a Gothamist report Monday.
The form refers to two parts of the City Charter prohibiting public servants from revealing city business unless it involves "conduct which the public servant knows or reasonably believes to involve waste, inefficiency, corruption, criminal activity, or conflict of interest."
City employees sign a similar document when they're hired.
But a former city official who has worked under multiple administrations told the website, "There's no precedent I've ever heard of for a second signing like this."
City Hall has been under siege amid multiple investigations of the mayor's administration and campaign.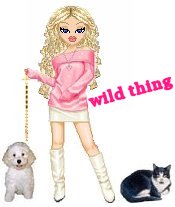 Wild Thing's comment....................
Typical Democrat, obstructs a case, lies, does all he can to silence others that might know something, more lies and more corruption.
Posted by Wild Thing at June 7, 2016 12:08 AM
---
Comments
He's a liberal progressive and corrupt to the core.
Posted by: BobF at June 7, 2016 07:33 AM
---