« SECRET SERVICE AGENT EXPOSES 'REAL' HILLARY | Main | ISIS Kills Dozens Of Fighters, Dropping Some In Vats Of Acid, Over Fears Of Spies »
June 06, 2016
Corrupt Obama Cuts Prison Sentences for Another 42 Drug Offenders

Obama Cuts Prison Sentences for Another 42 Drug Offenders

Barack Obama shortened the sentences Friday of 42 people serving time for drug-related offenses, continuing a push for clemency that has ramped up in the final year of his administration.
Roughly half of the 42 receiving commutations Friday were serving life sentences. Most are nonviolent offenders, although a few were also charged with firearms violations. The White House said many of them would have already finished their sentences if they had been sentenced under current, less onerous sentencing guidelines.
The latest group of commutations brings to 348 the total number of inmates whose sentences Obama has commuted — more than the past seven presidents combined, the White House said. The pace of commutations and the rarer use of pardons are expected to increase as the end of Obama's presidency nears.
Obama has long called for getting rid of strict sentences for drug offenses, arguing they lead to excessive punishment and sky-high incarceration rates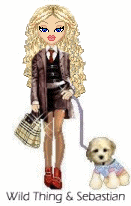 Wild Thing's comment.............
More voters for the democrats for sure.
Posted by Wild Thing at June 6, 2016 11:37 AM
---