« Krauthammer: Obama wants to change subject away from ISIS | Main | Awesome Gov. Scott (FL) about Obama: I'm Sick of This! We Need Someone to Fight ISIS »
June 17, 2016
CIA Director John Brennan: We HAVEN"T Reduced ISIS Terror Reach and Capability, It Remains 'Formidable adversary'
CIA Director John Brennan: We HAVEN"T Reduced ISIS Terror Reach and Capability, It Remains 'Formidable adversary'

Brennan: ISIS building network to strike enemies, ISIS adapting to coalition strategy, ISIS recruiting lone-wolf terrorists to carry out attacks, cultivating a propaganda machine into a global network
CIA director John Brennan acknowledged Thursday that U.S.-led efforts against ISIS have not reduced its "terrorism capability and global reach," saying it remained a "formidable adversary."
"Unfortunately, despite all our progress against ISIL on the battlefield and in the financial realm, our efforts have not reduced the group's terrorism capability and global reach," he said before the Senate Intelligence Committee. "The resources needed for terrorism are very modest, and the group would have to suffer even heavier losses on territory, manpower and money for its terrorism capacity to decline significantly
"In sum, ISIL remains a formidable adversary, but the United States and our global partners have succeeded in putting the group on the defensive, forcing it to devote more time and energy to try to hold territory and to protect its vital infrastructure inside of Syria and Iraq," he said. "And though this will be a long and difficult fight, there is broad agreement in the international community on the seriousness of the threat and on the need to meet it collectively and decisively."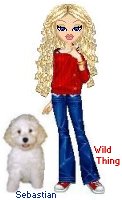 Wild Thing's comment...............
This is shocking because this man is going against what his boss the vile pos Obama has been pushing and telling his lies about that ISIS is not progressing. Good for John this time I will applaud him so finally telling the truth.
So all of this is the opposite of what Obama is saying.
Posted by Wild Thing at June 17, 2016 02:07 AM
---
Comments
How can we destroy ISIS when out president himself is a muslim. His strategy is basically to have no strategy. obama is bringing in as many muslims as he can before he leaves office. ISIS will just grow stronger roots in America.
Posted by: TomR,armed in Texas at June 17, 2016 02:01 PM
---