« Krauthammer: Obama 'Fanatical' About Protecting Islam | Main | Kitty Sees Herself for the First Time in Mirror »
June 21, 2016
Biden Forgets Saddam Hussein Is Dead
Biden Confuses Bashar al-Assad With Saddam Hussein

Vice President Joe Biden confused Syrian dictator Bashar al-Assad with Saddam Hussein during an interview with Charlie Rose on Monday.
Discussing the Obama administration's strategy with war-torn Syria and the Islamic State terrorist group, Biden mixed up Assad with Hussein, the former dictator of Iraq who was hanged in 2006 for crimes against humanity.
"At the same time, we're continuing to work the international community to reach a negotiated settlement that gets Saddam out of power, have him leave," Biden said.
"Assad out of power," Rose said, correcting him.
"Assad, I'm sorry," Biden said. "Freudian slip."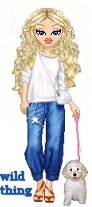 Wild Thing's comment.........
Bye bye Joe.
Posted by Wild Thing at June 21, 2016 12:51 PM
---