« JUST LIKE OBAMA: Trump just admitted he DOES NOT believe in American Exceptionalism | Main | Released Gitmo Detainees Have Killed Six Americans »
June 10, 2016
Awesome Marco Rubio speech after leaving the 2016 presidential race

Marco Rubio speech after leaving the 2016 presidential race, in Miami FL. Music: Hans Zimmer's Time (Inception)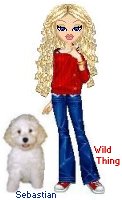 Wild Thing's comment............
He will always be the one I want for President. No matter what we get stuck with it is Marco that is my choice.
Posted by Wild Thing at June 10, 2016 01:47 AM
---
Comments
I would have preferred Ted Cruz myself. However, "The Donald", however much a buffoon he may be, understood the immigration issue, to which the Bush Dynasty and their protege', Marco Rubio, were just utterly tone deaf.
Posted by: Curmudgeon at June 10, 2016 02:35 PM
---