« Communist Obama and his Regime Announces New Rules To Regulate Oil And Gas Industries | Main | Iran Tortured This Marine, But The US Government Wouldn't Do Anything About It »
May 13, 2016
NRSC Releases Ad Tying TOXIC Hilary Clinton To Senate Democrats

NRSC Releases Ad Tying TOXIC Hillary Clinton To Senate Democrats

The National Republican Senatorial Committee (NRSC) released a new ad Friday targeting Democratic candidates for the Senate for having to bear the burden of Hillary Clinton's presidential campaign.
The ad, called "Toxic," takes on the litany of scandals to face Clinton and references Washington Free Beacon reporting on Clinton's defense of a child rapist in the 1970s.
The ad also references Whitewater, Travelgate, Chinagate and Filegate, among many other controversies to surround the former First Lady, Senator and Secretary of State.
Clinton is the frontrunner for the Democratic presidential nomination, and she will likely clinch the bid within the next month, in spite of a strong challenge from Sen. Bernie Sanders (I., Vt.).
The presidential campaign has taken up much of the press space about the 2016 election, but control of the Senate and the House also hangs in the balance. Republicans control both chambers after a midterm rout in 2014.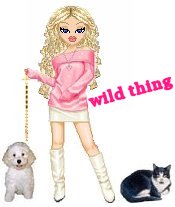 Wild Thing's comment..............
Democrats will vote for Democrats no matter HOW awful the ethical and criminal record of the candidate. Democrats will even vote for Democrats after felony criminal convictions and time in prison.
Posted by Wild Thing at May 13, 2016 02:07 PM
---