« Obama's DOJ Decides It Wouldn't Call People 'Felons' Or 'Convicts' Because It Hurts Their Feelings | Main | Swedish Mother Invites Refugee Into Her Home Who Promptly Rapes Her 10 Year-Old Daughter »
May 05, 2016
Muslim Obama Wants To Reduce Screening Time For Syrian "Refugees" From 2 Years To 3 Months

Obama Wants To Reduce Screening Time For Syrian "Refugees" From 2 Years To 3 Months

The Obama administration wants to cut the time refugees must wait for security clearance from the current 18-24 months down to 12 weeks, according to The Washington Free Beacon.
This is part of the broader plan to speed up the process of allowing some 10,000 refugees into the United State this year and eventually some 85,000.
The paper cites and unknown source for its information but then does quote Sen. Mark Kirk (R., Ill.) objecting to the proposal:
"We know the 18- to 24-month vetting process for Syrian refugees has severe vulnerabilities after FBI Director James Comey warned about the federal government's inability to thoroughly screen Syrian refugee applicants for terrorism risk and after the Department of Homeland Security's investigative arm warned about ISIS's capability to print fake Syrian passports for terrorist infiltration."
The overarching fear of people such as Kirk is that a screening system, which already has vulnerabilities, will catch fewer high-risk individuals who could one day launch terror attacks on American soil.
In Europe, officials already admit they underestimated the threat from terrorists entering the continent with other migrants.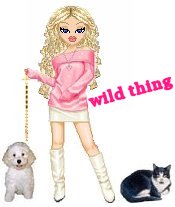 Wild Thing's comment..................

Muslim reaching out to other Muslims, brought to us by Obama. sheesh
Posted by Wild Thing at May 5, 2016 12:55 AM
---
Comments
Obama only has a few months left in office. This bible verse so much fits that and warns us.

Revelation 12:12 Therefore rejoice, ye heavens, and ye that dwell in them. Woe to the inhabiters of the earth and of the sea! for the devil is come down unto you, having great wrath, because he knoweth that he hath but a short time.

Posted by: BobF at May 5, 2016 07:22 AM
---
I wish obama cared one iota as much about America as he does about his muslim brothers.
Posted by: TomR,armed in Texas at May 6, 2016 02:55 PM
---