« Iran Tortured This Marine, But The US Government Wouldn't Do Anything About It | Main | Hidden Microphones Exposed As Part of Fed Government Surveillance Program In Oakland, CA Area »
May 14, 2016
Crowds Line Streets To Honor Navy SEAL Killed In Iraq
Crowds Line Streets To Honor Navy SEAL Killed In Iraq

Schoolchildren, retired Navy officers and throngs of others were expected to line the streets of the Southern California military town of Coronado on Friday to honor a special warfare operator killed in Iraq.
Navy SEAL Charles Keating IV died in a gunbattle with Islamic State fighters this month, making him the third service member killed in Iraq since U.S. forces returned there in 2014. His remains will be transported across a bridge to Fort Rosecrans National Cemetery in San Diego, where he will be buried as a chief petty officer, a rank he received posthumously.
The 31-year-old Keating, who grew up in Phoenix, "was a dedicated and professional SEAL, a true warrior," his Coronado-based SEAL Team 1 said in a statement.
"The legacy he leaves behind, for his fellow SEALs and for those who knew him, is unmistakable," the group said. "He died bravely, doing what he loved, and what he believed in."
The public tribute for Keating is expected to resemble the outpouring for two SEALs in 2011. Thousands waved flags to honor the pair killed in a downed helicopter in Afghanistan as their remains were transported across the bay to Fort Rosecrans National Cemetery.
The picturesque cemetery overlooking the bay to one side and the Pacific Ocean on the other is officially full, but exceptions are made for those killed in action.
At a memorial ceremony attended by more than a thousand people in Coronado on Thursday, Keating was posthumously awarded a Silver Star, the nation's third-highest combat medal, for his heroic actions during a battle against Islamic State fighters in Iraq, said Lt. Beth Teach, a spokeswoman for the SEALs.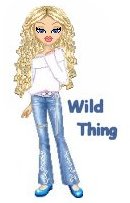 Wild Thing's comment..........
It is nice to know there are still some people that appreciate our military and the sacrifices those serving our country do.
Rest in peace Charles Keating.
Posted by Wild Thing at May 14, 2016 11:30 AM
---