« Hawaii Could Be First To Put Gun Owners In FBI Database | Main | Trump Political Director Rick Wiley parts ways with campaign after six weeks »
May 25, 2016
CBS Investigation Shows Hundreds Of DEAD DEMOCRATS Voting In CA, Over and Over Again
CBS Investigation Shows Hundreds Of DEAD DEMOCRATS Voting In CA, Over and Over Again
LOS ANGELES (CBSLA.com) — A comparison of records by David Goldstein, investigative reporter for CBS2/KCAL9, has revealed hundreds of so-called dead voters in Southern California, a vast majority of them in Los Angeles County.
"He took a lot of time choosing his candidates," said Annette Givans of her father, John Cenkner.
Cenkner died in Palmdale in 2003. Despite this, records show that he somehow voted from the grave in 2004, 2005, 2006, 2008 and 2010.
But he's not the only one.
CBS2 compared millions of voting records from the California Secretary of State's office with death records from the Social Security Administration and found hundreds of so-called dead voters.
Specifically, 265 in Southern California and a vast majority of them, 215, in Los Angeles County alone.
The numbers come from state records that show votes were cast in that person's name after they died. In some cases, Goldstein discovered that they voted year after year.
Across all counties, Goldstein uncovered 32 dead voters who cast ballots in eight elections apiece, including a woman who died in 1988. Records show she somehow voted in 2014, 26 years after she passed away.
It remains unclear how the dead voters voted but 86 were registered Republicans, 146 were Democrats, including Cenkner.
"He's a diehard Democrat, and I was thinking that if somebody was voting under his name, he's probably rolling in his grave if they were voting Republican," Givans said.
She said her dad always voted at the polls, only now records show someone else may be casting his vote.
"It just astounds me. I don't understand how anybody can get away with that," she said.
And then there's Julita Abutin.
Records show she voted in Norwalk in 2014, 2012, 2010 and 2008 though she died in 2006.
Abutin's daughter, Marivic, says it's impossible that her mother voted.
But the Los Angeles County Registrar confirms they have signed vote-by-mail envelopes with her mother's name for the 2014 and 2012 election, though she died 10 years ago.
Edward Carbajal Jr.'s father died in La Puente in 2001 but state records show a vote was cast in his father's name in eight elections after he passed away.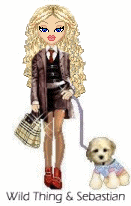 Wild Thing's comment.............
More voting corruption, it just never ends.
Posted by Wild Thing at May 25, 2016 10:27 AM
---