« Former Def. Secretary Robert Gates: Obama 'Double-Crossed' Me (VIDEO) | Main | Hillary Laughs Off GOP Hope That She Might Be Led Off In Handcuffs, Calls It A 'Fantasy' »
April 09, 2016
Trump's Campaign Manager Corey Lewandowski Called Co-Worker 'F*cking B*tch,' Yelled at Subordinate for Visiting Dying Grandma

Corey Lewandowski Called Co-Worker 'F*cking B*tch,' Yelled at Subordinate for Visiting Dying Grandma
The Daily Beast
Corey Lewandowski, the embattled manager of Donald Trump's presidential campaign, was mostly unknown to national political observers before the 2016 elections.
But he is infamous to former co-workers at Americans for Prosperity, some of whom describe him as verbally abusive, unprofessional, and occasionally misogynistic.
And at least one Republican operative who has interacted with him in his current role said much of the same.
Lewandowski was AFP's New Hampshire state director when he took over Ohio state operations for the Koch-backed advocacy operation in the summer of 2012. Several former AFP employees who worked with Lewandowski at that time describe him as a bully and said they were "flabbergasted" to learn that Lewandowski had gone from AFP to overseeing a presidential campaign.
"He was just a condescending, nasty brutish boor" said Pat Maloney, an Ohio regional field director for AFP when Lewandowski took the reins. "In a position of real power, he would make H.R. Haldeman in the Nixon administration look like a Boy Scout."
Maloney described Lewandowski's management style as unusually aggressive, lacing his interactions with employees with expletives and calling individual staff to berate them, even when they were not his direct reports.
When Maloney missed a conference call to attend to his ill grandmother, Lewandowski called him at his grandmother's beside.
"My grandmother is literally dying, having Last Rites administered and I get a call from Corey chewing me out, asking who the hell did I think I was missing this conference call," he said."
While his own dealings with Lewandowski were unpleasant, Maloney said he felt Lewandowski reserved his worst behavior for female employees. "There was definitely a misogynistic streak to this guy," he said.
Lisa Bast, another Ohio regional field director at the time, said Lewandowski once threatened to "come really down hard" on her if she didn't get 50 people to attend an AFP event in Akron.
After she missed a 7 a.m. conference call to prepare for the event, her phone rang.
"Corey gets on the phone and defames my character. He called me incompetent, called me a loser," Bast said. "He called me a f**king b**ch, yelling, 'I am going to fire your f**king ass!'"
Bast later organized another volunteer event closer to the election, which featured Republican strategist Dick Morris. As a part of the preparations, she had ordered 125 box lunches for volunteers who attended; but when Lewandowski decided the lunch shouldn't be shared unless the volunteers also made calls for the phone bank, Bast said Lewandowski threw all 125 lunches in the garbage. "Corey said, 'If they don't phone bank they're not getting f**king fed.'"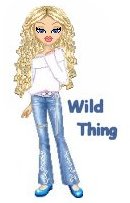 Wild Thing's comment............
Amazing to me how people supporting Trump have completely thrown integrity, honor and good character right out the window. These are many of the same people that complained often about Obama but now they say " I don't care" when information is presented to them about Trump or his campaign people.
Posted by Wild Thing at April 9, 2016 12:02 AM
---