« REPORT: Donald Trump still hasn't paid Veterans groups all the money he raised for them | Main | Krauthammer Regarding Sanders : 'The country has become insane' »
April 17, 2016
Saudis Vow To Sell US Assets If Congress Decides Their Gov't Was Involved In 9/11
Saudis Vow To Sell US Assets If Congress Decides Their Gov't Was Involved In 9/11

Saudi Arabia has reportedly told the Obama administration and congressional leaders that it will sell billions of dollars in U.S. financial assets if Congress passes a bill to make the Saudi government legally responsible for any role in the 9/11 attacks.
The administration has tried to stop Congress from passing the legislation, a bipartisan Senate bill, since Saudi Foreign Minister Adel al-Jubeir last month told Washington lawmakers his country's position, according to The New York Times.
Al-Juberi purportedly informed the lawmakers during a trip to Washington that Saudi Arabia would be forced to sell as much as $750 billion in Treasury securities and other American financial assets on the world market, fearing the legislation could become law and U.S. courts would then freeze the assets.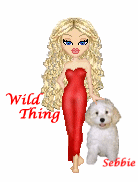 Wild Thing's comment.........
Not to worry Obama will not be hard on terrorists or terrorists protected countries.
Posted by Wild Thing at April 17, 2016 12:45 AM
---