« Hillary Laughs Off GOP Hope That She Might Be Led Off In Handcuffs, Calls It A 'Fantasy' | Main | Saudis Vow To Sell US Assets If Congress Decides Their Gov't Was Involved In 9/11 »
April 09, 2016
REPORT: Donald Trump still hasn't paid Veterans groups all the money he raised for them
REPORT: Donald Trump still hasn't paid Veterans groups all the money he raised for them
Over a month ago we posted an article on how CNN could only account for $800k of the 6 million in donations Trump said he raised when he boycotted the Fox News Debate before Iowa. Since then, what Veterans groups have received has increased, but still over half of the money is missing:

FOX NeWS

More than two months after Republican presidential front-runner Donald Trump claimed to have raised $6 million for veterans' charities at a fundraiser held on the eve of the Iowa caucuses, most of the organizations targeted to receive the money have gotten less than half of that amount.
The Wall Street Journal, citing a survey of the 22 groups listed by Trump's campaign as prospective recipients for the money, reported that 19 organizations had obtained a total of $2.4 million from Trump's foundation or associates.
Of the three other charities, one declined to disclose how much it had received, another said it needed to submit more paperwork before receiving any money, and the third didn't respond to questions by the Journal.
Fox Business Network first reported in late February that only a fraction of the pledged donations had made their way to the veterans groups.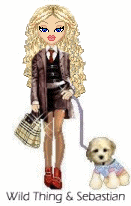 Wild Thing's comment..............
Trump supporters could care less about this but I sure do. I hate to see our Veterans ripped off in any way.
Posted by Wild Thing at April 9, 2016 12:15 AM
---
Comments
And to this day, he claims that he is for the veterans. And many veterans organizations support him. This is a crying shame.
Posted by: Bob at April 13, 2016 11:47 AM
---