« Cuban Dissidents Protest Before Obama's Visit | Main | Michelle Fields Abandons Apartment Over Safety Concerns After Fox, BuzzFeed Publish Personal Info »
March 31, 2016
Roger Stone is on FIRE about Cruz Sex Scandal with Malzberg on NewsmaxTV

Roger Stone is on FIRE about Cruz Sex Scandal with Malzberg on NewsmaxTV

Roger Stone is absolutely on fire about the Cruz sex scandal.
He blasts Cruz for throwing Trump under the bus regarding the story and Stone goes onto confirm his belief it was a Marco Rubio operative.
When probed by Malzberg, Stone says that if he was involved in it, he certainly wouldn't have left his thumbprint in the National Enquirer article and had he orchestrated it, nobody would have ever known.
Roger says without hesitation that he KNOWS that CRUZ HAD SEX with at least 2 of the 5 women!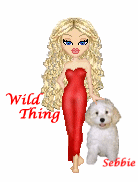 Wild Thing's comment............
Cruz is a total sleaze, he has lied so much how is anyone supposed to believe him about this scandal.
I am NOT a Trump person either but I lean toward thinking Cruz is a cheat and a liar big time. What Cruz did to Ben Carson and tried to do with Rubio too is unforgivable.
Posted by Wild Thing at March 31, 2016 12:45 AM
---
Comments
Cruz is blaming Trump for this but this is something the Democrats would do in a heartbeat. It plays right into Hillary's hands to get them fighting over something like this. Only Bill Clinton can walk away free and clear from a sex scandal.
Posted by: BobF at March 31, 2016 09:38 AM
---