« Nevada State Assemblyman, Marine Vet: Marco Will Keep Us Safe | Main | Democrat aka Phony Republican Chris Christie Urges Republicans To Vote on Obama Supreme Court Nominee »
March 02, 2016
NH Newspaper Apologizes For Endorsing Chris Christie: "Boy, Were We Wrong"
NH Newspaper Apologizes For Endorsing Chris Christie: "Boy, Were We Wrong"

The New Hampshire Union Leader, which went to war with Donald J. Trump and endorsed Gov. Chris Christie, offered an apology to its readers on Tuesday for backing the wrong candidate.
Mr. Christie dropped out of the presidential race after a weak finish in New Hampshire and last week endorsed Mr. Trump, calling him the best remaining leader in the field despite their policy differences. For Joseph W. McQuaid, publisher of The Union Leader, this was heresy.
"Boy, were we wrong," Mr. McQuaid wrote in an editorial that essentially retracted the endorsement of Mr. Christie.
Mr. Trump regularly assailed the newspaper after Mr. McQuaid criticized him publicly and Mr. Christie's campaign received a brief lift when it offered him its endorsement. Ultimately, Mr. Christie finished in sixth place in New Hampshire, where he spent months campaigning.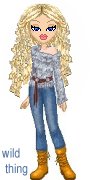 Wild Thing's comment.............
To the newspaper yes you were soooooo wrong.
Posted by Wild Thing at March 2, 2016 04:55 AM
---