« General Election Head-To-Head: Hillary Clinton Tops Trump 52%-44% | Main | Bill Clinton Appears To Have Violated Election Rules At At Least 4 Polling Places »
March 02, 2016
Fox News Host Bill O'Reilly Loses Custody Of His Children After Allegedly Choking His Wife In front Of Them…

Fox News Host Bill O'Reilly Loses Custody Of His Children After Allegedly Choking His Wife In front Of Them…

Fox News host Bill O'Reilly has lost custody of his two teenage children after they reportedly said they would prefer to live with their mother following an alleged domestic violence incident, according to court documents.
As reported by Gawker, Mr O'Reilly's two children, 13 and 17, will live full time with his ex-wife Maureen McPhilmy.
The decision taken by a Nassau County Supreme Court justice last year that the children should live with their mother was appealed by the news host to delay its enforcement.
< br>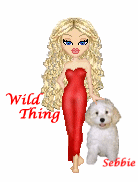 Wild Thing's comment...........

I can't stand this jerk so anything bad he does not surprise me. He is horrible.
Posted by Wild Thing at March 2, 2016 07:55 AM
---