« Donald Trump: What's the Deal? Lies and Secrets Exposed! (Full length) | Main | Jimmy Kimmel Man on the Street Asks People Who They Voted For in the California Primary BUT Calif. Is not Till June »
March 03, 2016
Donald Trump Jr Does Radio Interview With White Supremacist Who Supports Reinstating Slavery

Donald Trump Jr Does Radio Interview With White Supremacist Who Supports Reinstating Slavery

Donald Trump Jr, the eldest son of the Republican presidential frontrunner and one of his political surrogates, has granted a 20-minute radio interview to a prominent white supremacist who broadcasts what has been dubbed as "the primary radio nexus of hate in America".
The younger Trump will be featured as guest of honor in Saturday's broadcast of the Political Cesspool, a three-hour program that lists among its objectives, "to grow the percentage of Whites in the world relative to other races." The show is presented by James Edwards, an avowed white nationalist who is pro-slavery and whose previous guests include the former grand wizard of the Ku Klux Klan David Duke as well as a raft of Holocaust deniers and neo-Nazis.
Among Edwards's controversial positions is his support for slavery. He has said that "slavery is the greatest thing that ever happened to" African Americans.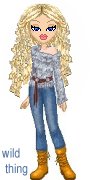 Wild Thing's comment............

That is OK. those supporting Trump could care less. The mentality of Trump supporters is exactly like those that supported Obama both terms he ran for President.
Posted by Wild Thing at March 3, 2016 02:47 AM
---