« NH Newspaper Apologizes For Endorsing Chris Christie: "Boy, Were We Wrong" | Main | Trump Loses Effort To Get Judge To Toss Out Fraud Case Against Trump University »
March 02, 2016
Democrat aka Phony Republican Chris Christie Urges Republicans To Vote on Obama Supreme Court Nominee

Chris Christie Urges Republicans To Vote on Obama Supreme Court Nominee
Gov. Chris Christie is calling for Senate Republicans to hold hearings on President Obama's forthcoming nominee to replace the late Supreme Court Justice Antonin Scalia.
"As I've always said, I believe that's absolutely the right thing to do. People can vote up or down however they choose, but hearings should be held," Christie told reporters in Trenton, N.J., on Monday.
"There is no reason for them to not take on this nomination," Christie said later at the press conference.
"We've had Democrats throughout this state and around the country clamoring about Washington, D.C., and the idea that it would be absolutely unacceptable for the Republicans in the United States Senate to hold up the confirmation of a United States Supreme Court justice for 11 months.
Progressive groups immediately circulated video of his comments, which puts him apart from GOP leaders who say the next president should fill the vacancy.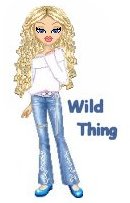 Wild Thing's comment.............
But of course he's got Obama's back once again!
Posted by Wild Thing at March 2, 2016 05:40 AM
---