« Catherine Herridge: DOJ, FBI 'Super Pissed Off' At White House Interfering Comments On Hillary Investigation | Main | Iran Awards Medals For Capture Of American Sailors »
February 01, 2016
Vile and Evil George Soros Contributes $6 Million To Hillary

Soros Contributes $6 Million To Hillary

Billionaire George Soros contributed $6 million to a super-PAC supporting Hillary Clinton last month, according to the committee's latest financial statement.
The investor has now contributed a total of $7 million in this election cycle to Priorities USA Action, which raised $41 million on behalf of Clinton in 2015.
In the last 6 months, the super-PAC raised $25.3 million, meaning that Soros's contribution accounted for almost a quarter of its fundraising haul.
Also making large contributions to the committee in 2015 were media mogul Haim Saban and his wife Cheryl, who gave a total of $5 million, philanthropist Laure Woods, who gave $2.3 million, and investor Donald Sussman, who contributed $2.5 million.
This group, along with Soros, accounted for two-fifths of Priorities total fundraising in 2015.
Soros, a longtime Democratic donor, was a fundraising force for John Kerry's 2004 presidential run.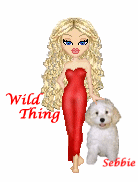 Wild Thing's comment..............
Disgusting. Soros is one of the worst things that ever happened to America and the entire world.
Posted by Wild Thing at February 1, 2016 12:45 AM
---