« Trump LIED About There Not Being WMD in Iraq | Main | Hillary barks like a dog During Her Campaign Speech »
February 17, 2016
Obama To Sign U.N. Climate Change Treaty Despite Supreme Court Ruling Against It

Obama To Sign U.N. Climate Change Treaty Despite Supreme Court Ruling Against It

BRUSSELS (Reuters) – The United States will sign the Paris Agreement on climate change this year regardless of the Supreme Court's decision to put a chunk of President Barack Obama's environmental action on hold, the U.S. climate envoy said on Tuesday.
Todd Stern also said that Obama's successor, even if it is a Republican, would be unlikely to scrap the Paris deal as to do so would have negative diplomatic implications.
The U.S. Supreme Court this month put on hold regulations to curb carbon dioxide emissions mainly from coal-fired power plants, prompting speculation the United States and other nations could delay formal signature of the Paris Agreement, reached in December.
Stern told reporters in Brussels he was confident Obama's Clean Power Plan would survive.
"It is entirely premature, really premature to assume the Clean Power Plan will be struck down but, even if it were, come what may, we are sticking to our plan to sign, to join," Stern said.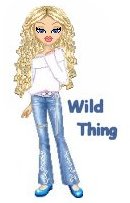 Wild Thing's comment.............
Obama just loves signing things into law even if he is told firmly he can't.
Posted by Wild Thing at February 17, 2016 12:45 AM
---
Comments
Federal Court rulings haven't stopped Obama and it seems SCOTUS rulings won't either.
Posted by: BobF at February 17, 2016 09:19 AM
---