« Nancy Pelosi Quotes Muhammad, Says Same Preaching Of Love As Christianity, Judaism at the National Prayer Breakfast!! | Main | No jail time, no apology from I-93 protesters »
February 06, 2016
North Korea sending balloons filled with cigarette butts into South Korea

North Korea sending balloons filled with cigarette butts into South Korea
The balloons also carried thousands of messages that called South Korean leader Park Geun-hye a "filthy president."
The propaganda battle between North and South Korea is getting even dirtier.
To highlight its contempt for the South, North Korea has started sending balloons over the border filled with cigarette butts, police told the New York Times.
The balloons were timed to detonate their payloads, but some failed to function and landed onto rooftops and cars in South Korean villages.
"We can confirm that they included cigarette butts," Kim Hak-young, a chief police superintendent, told the newspaper on Thursday.
The balloons also carried thousands of messages that called South Korean leader Park Geun-hye a "filthy president".
The two countries have been ramping up their propaganda war since Jan. 6, when North Korea conducted its fourth nuclear test.
The South has been blaring pop songs and criticism of Kim Jong Un over loudspeakers positioned near the border.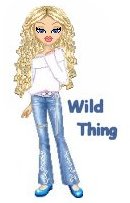 Wild Thing's comment.............
LOL, south Korea blaring basically yelling at the north with bad music, and north Korea is littering south Korea, lol Kim jong un is now president litter bug.
Posted by Wild Thing at February 6, 2016 01:45 AM
---