« North Korea sending balloons filled with cigarette butts into South Korea | Main | Red Flag 16-1 Aerial Refueling »
February 07, 2016
No jail time, no apology from I-93 protesters

No jail time, no apology from I-93 protesters

No Jail Time And No Apology From #BlackLivesMatter Radicals Who Impeded Ambulance Of Seriously Injured 82 Yr Old Man
The daughter of an octogenarian whose ambulance was diverted during a Black Lives Matter protest last winter on I-93 said the defendants — who today avoided jail time with guilty pleas — treated people like her beloved father as "collateral damage."
"The foolishness, when you hear about adult diapers and cement and people asking, 'Please get out of the way,' and you can hear the ambulances in the background, then I'm angry,"' said Pauline McDonough of Plainville, whose then 82-year-old father was diverted to a Brockton hospital instead of Boston Medical Center when protesters blocked the highway chaining themselves to cement blocks on Jan. 15, 2015.
Some of the protesters wore adult diapers expecting to snarl traffic for hours, authorities said.
"Once all of the risks that were presented to these individuals and they still chose to disregard that, almost like there was going to be collateral damage. … We believe that Black Lives Matter is certainly a noble cause. … But you know, it's a bigger picture than that. We have loved ones and all lives matter. And my dad's life mattered," McDonough said.
McDonough's father, Richard McGrath, survived a serious accident that day in Easton but died in August from heart failure.
Ten protesters today pleaded guilty to willfully impending an emergency vehicle and were given six months unsupervised probation and 60 hours of community service even though prosecutors requested 90 days behind bars.
Afterward, the group said they had no remorse.
"We understood that there would be consequences of this action. But we are neither remorseful nor grateful," said group spokesman Noah McKenna. He said the "real story" is the systemic violence against black bodies.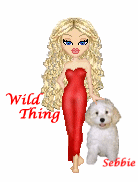 Wild Thing's comment............
I am so tired of bad people getting away with what they do.
Posted by Wild Thing at February 7, 2016 11:14 AM
---
Comments
Just like the Occupy Wall Street bunch these Black Lives Matter are a bunch of spoiled children who value only their own selfish selves. Hopefully their movement will die from lack of public support just like the OWS movement did.
Posted by: TomR,armed in Texas at February 7, 2016 02:32 PM
---