« Hillary Clinton Put Spies Lives At Risk | Main | Jeb Bush: Spent $2,884 Per Vote In Iowa- Waste of Money!!! »
February 02, 2016
Iran Naval Commander: We Took Extensive Info From American Sailors' Phones And Laptops

Iran Naval Commander: We Took Extensive Info From American Sailors' Phones And Laptops

Iran's Islamic Revolutionary Guards Corps (IRGC) naval commander claimed Monday that his men harvested extensive information from cell phones and laptops confiscated from the 10 American sailors held in custody last month, according to Iranian media.
The Tasnim News Agency, which is affiliated with the IRGC, reported that Admiral Ali Fadavi made the admission during a session of Iranian parliament.
"We have extracted extensive information from their [American sailors'] laptops and cell phones," Fadavi reportedly said. He added that the information could be made public if a decision were made to release it.
The U.S. sailors and their two small Navy boats were arrested by Iran on January 12 for allegedly drifting into Iranian territorial waters. While Iran initially promised to release them promptly, the American personnel were held overnight and released the following morning. A preliminary report from the Pentagon on the events found that Iran returned two of the sailors' cell phones without their SIM cards.
The U.S. Central Command report also confirmed that the sailors were arrested at gunpoint.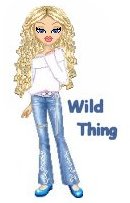 Wild Thing's comment...............
Of course Muslims lie so who knows if this is true or not, and add in that Obama and his people lie as well so even our own government under Obama cannot be trusted to tell us if this is true or not.
Posted by Wild Thing at February 2, 2016 02:55 AM
---
Comments
I would think as the Iranians are approaching their boats, they would throw the computers and phones with sensitive information overboard.
I wouldn't want them having my personal phone with numbers of friends and family on it.
Something stinks about this whole thing.
Posted by: BobF at February 2, 2016 09:16 AM
---
Reminds me of the PC3 Orion that collided with the Chinese fighter jet. The Navy pilot landed on Chinese territory and God only knows how much info the Chinese got off that spy plane. I thought the pilot should have tried flying back to friendly territory or flown over a US Navy ship and had the crew bail out. That's why they get flight pay.
Now I wonder why these riverine boat crewmen did not either fight or ditch all the laptops and cell phones.
Posted by: TomR,armed in Texas at February 2, 2016 02:52 PM
---