« 1000 Men Arab or North African appearance In Gangs Sexually Assaulted Women In Cologne, Germany On New Year's Eve | Main | North Korea Claims To Have Successfully Tested Hydrogen Bomb »
January 06, 2016
Rubio: 'President Obama is Obsessed With Undermining the Second Amendment'
KTIV News 4 Sioux City IA: News, Weather and Sports
Rubio: 'President Obama is Obsessed With Undermining the Second Amendment'
Rubio says criminals don't care what the law says. In this video of Senator Marco Rubio today in Iowa, he vows to overturn Obama's executive action if he becomes president

GOP Presidential candidate Senator Marco Rubio held a town hall in Cedar Rapids, Iowa Tuesday. Senator Rubio answered questions relating to President Obama's executive actions on gun control.
Sen. Marco Rubio: "I oppose gun violence and I don't think anything the president is talking about doing will prevent it. Because gun violence is committed by criminals. And criminals don't care what the law is, they violate it that's why they are criminals. He is obsessed with undermining the second amendment - he's obsessed with burdening law abiding citizens who are going to follow the law no matter it is. If he was serious about gun violence he would be focused on violence, on what it is that's happening in our culture that is leading people to commit violent acts, not laws that will do nothing to prevent violent acts.
Reporter said, "Will you overturn the executive action?"
Sen. Marco Rubio said, "Again I will overturn anything that is unconstitutional, and anything that undermines the second amendment is obviously unconstitutional."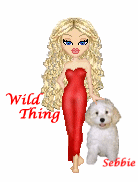 Wild Thing's comment...............
Obama has never respected our Constitution. Never.
Posted by Wild Thing at January 6, 2016 01:50 AM
---
Comments
Not just the Second Amendment but America.
Posted by: BobF at January 6, 2016 07:10 AM
---