« Georgia Democrats Propose Legislation to Seize Your Guns and Jail Gun Owners | Main | Coal Hater Obama Halts 40 percent Of The Coal Produced By Banning Mining On Public Land »
January 17, 2016
Paul Ryan Blasts Obama: Iran Will Use Sanctions Relief to 'Finance Terrorists'

Paul Ryan Blasts Obama: Iran Will Use Sanctions Relief to 'Finance Terrorists'

RYAN: The president himself said that Iran would use some of the money to finance terror
House Speaker Paul Ryan on Saturday blasted President Barack Obama for ordering the lifting of U.S. sanctions on Iran, as required by the historic agreement reached last year over the Islamic Republic's nuclear program.
"Today, the Obama administration will begin lifting economic sanctions on the world's leading state sponsor of terrorism," Ryan said in a statement. "A bipartisan majority in the House voted to reject this deal in the first place, and we will continue to do everything possible to prevent a nuclear Iran."
"As the president himself acknowledged, Iran is likely to use this cash infusion — more than $100 billion in total — to finance terrorists," Ryan said.
"This is a dangerous moment for America and our allies," the right-leaning American Israel Public Affairs Committee said in a statement denouncing the deal's implementation.
On Friday, AIPAC also accused the IAEA of making a "decision to whitewash the past" by verifying Iran's compliance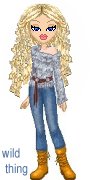 Wild Thing's comment............
I agree it is a dangerous time for America more then ever.
Posted by Wild Thing at January 17, 2016 12:45 AM
---