« New Email Shows Hillary Considered Secret Plan To Create Palestinian Unrest To Pressure Israel | Main | Iran Detaining 10 U.S. Navy Sailors »
January 12, 2016
Obama and Democrats Invite CAIR Officials To State Of Union

Democrats Invite CAIR Officials To State Of Union
Muslim group's officials invited to State of the Union
Two officials from the Council on American-Islamic Relations will be attending the State of the Union address Tuesday as guests of Democratic lawmakers.
Reps. Zoe Lofgren (Calif.) and Alcee Hastings (Fla.) will both be hosting representatives from CAIR chapters in their respective states, the group announced Monday.
Lofgren will be bringing Sameena Usman, a government relations coordinator in the San Francisco office, while Hastings will host Nezar Hamze, the chief operating officer of the nonprofit's Florida branch.
The announcement comes days after Rep. Keith Ellison (D-Minn.), the first Muslim elected to Congress, challenged Speaker Paul Ryan (R-Wis.) to bring a Muslim American as one of his guests to the speech.
"This is an opportunity to really drive the point home that there are no Americans who are suspect just based on their religious identity, that all Americans are welcome in the people's house," Ellison said in an interview with The Hill.
Demoratic National Committee Chairwoman Debbie Wasserman Schultz (D-Fla.) has also urged Democratic lawmakers to bring Muslims to the speech as a rebuke to what she sees is anti-Islamic language from the right.
"The rhetoric and vitriol that has been targeted at this community has been absolutely outrageous and unacceptable," Wasserman Schultz said at a news conference according to The Sun-Sentinel.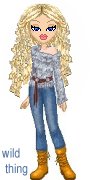 Wild Thing's comment............
This country is flooded with traitors. This is our governments ongoing effort to force us to get used to Muslim domination. This is disgusting!!!!!!!!!!!!
Obama is the enemy within!!!!!!!!!!!!!!!!!!

Posted by Wild Thing at January 12, 2016 02:55 AM
---
Comments
That would be like FDR inviting Hitler and Tojo to his SOTU speech.
Posted by: BobF at January 12, 2016 09:27 AM
---
I heard that obama has purchased a mansion in Dubai. May just be right wing rumor, but if true it pretty well proves to me he will drop all pretense of being a Christian once he is out of office.
Posted by: TomR,armed in Texas at January 12, 2016 05:15 PM
---