« Paul Ryan Blasts Obama: Iran Will Use Sanctions Relief to 'Finance Terrorists' | Main | Soldiers Continue To Guard Tomb Of The Unknown Soldier During Historic Snowstorm »
January 17, 2016
Coal Hater Obama Halts 40 percent Of The Coal Produced By Banning Mining On Public Land

Obama Halts 40 percent Of The Coal Produced By Banning Mining On Public Land

The Obama administration announced a moratorium on new coal development on public land Friday while it studies the impact of the U.S. leasing program on climate change, prompting fresh criticism that President Obama is ramping up his "war on coal."
Interior Secretary Sally Jewell announced the initiative.
"Given serious concerns raised about the federal coal program, we're taking the prudent step to hit pause on approving significant new leases," said Ms. Jewell, who added that existing coal leases would continue to provide for the country's electricity needs.
"We haven't undertaken a comprehensive review of the program in more than 30 years," she said, "and we have an obligation to current and future generations to ensure the federal coal program delivers a fair return to American taxpayers and takes into account its impacts on climate change."
It's the latest step by Mr. Obama to combat climate change and follows a pledge he made in Tuesday's State of the Union address "to change the way we manage our oil and coal resources, so that they better reflect the costs they impose on taxpayers and our planet."
Speaker Paul Ryan, Wisconsin Republican, said the impact of the move "will be terrible: lost growth, lost jobs, and lost revenue that would have gone to schools, bridges, and roads."
"The president's policies have already ravaged coal country, destroying jobs and people's way of life, and this will increase that suffering," Mr. Ryan said. "Congress will continue to fight back against the president's ruthless pursuit of destroying people's low-cost energy sources in order to cement his own climate legacy."
Karen Harbert, a top official with the U.S. Chamber of Commerce, blasted the administration's "foolish crusade" against coal.
"Another day, another front on the war on coal from this administration," she said. "At this point, it is obvious that the president and his administration won't be satisfied until coal is completely eradicated from our energy mix. If the president wants electricity rates to skyrocket — as he once said he did — he's on the right path."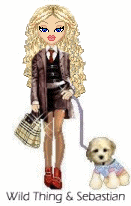 Wild Thing's comment.............
When Obama was running for president the first time, he said strongly he would bankrupt the coal industry and he has consistently shown he meant it. He is soooooooooo evil.
Posted by Wild Thing at January 17, 2016 12:55 AM
---
Comments
He told us back in 2008 he was going to destroy the coal industry but people didn't believe him.
Aren't those coal miners Union Members? So, what happened to the "Brotherhood" of Union Members? Why did the "brothers" of the United Mine Workers throw their "brothers" under the bus to reelect Obama? So much for "Brotherhood".
Posted by: BobF at January 17, 2016 08:51 AM
---
Where is congress in this? Isn't there supposed to be checks and balances?
Posted by: TomR,armed in Texas at January 17, 2016 02:53 PM
---