« Worst President in History OBAMA To Hold Town Hall Meeting On Gun Control On Thursday | Main | Krauthammer onTrump: "He Has No Answers But to Say, Trust in Me, I'm Successful" »
January 04, 2016
Chicago Airport Police Told To 'Run And Hide' If There Is Active Shooter Situation
Chicago Airport Police Told To 'Run And Hide' If There Is Active Shooter Situation

The nearly 300 unarmed police officers patrolling Chicago's O'Hare and Midway airports have been told to "run and hide" during active shootings.
Chicago Airport Police Told To Chicago Airport Police Told To 'Run And Hide' During Active Shooting
Internal aviation department documents obtained by CNN instruct officers not "to become part of the response" to an attack.
"If evacuation is not possible, you should find a place to hide where the active shooter is less likely to find you. Block entry to your hiding place and lock the door," but Matt Brandon, secretary-treasurer of the airport officers union, told CNN they have serious issues with the protocol.
"These men and women are sent to the Chicago police academy, and trained as police officers, and being a former police officer, I know your first instinct is to go to the problem — not run away from the problem."
"We're nothing but casualties if you tell us to run and hide. And how can the public look at us if they see police officers running and hiding? That goes against the very oath we were sworn to that we took."
Additionally, Miami-based security expert Wayne Black said he has "never heard of anything so crazy."
"I mean, the concept in a post-9/11 world of having sworn law enforcement officers unarmed at an airport, not being able to take direct action — I don't know what they are thinking."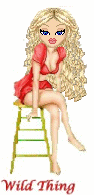 Wild Thing's comment..........
This is so stupid. sheesh
Posted by Wild Thing at January 4, 2016 12:55 AM
---
Comments
If you're a cop and unarmed, you've got no choice but to run. That's as stupid as giving embassy guards rifles but not ammo like our Egyptian Ambassador did during riots in Egypt.
Posted by: BobF at January 4, 2016 07:06 AM
---