« Benghazi heroes open up about '13 Hours' movie | Main | Rubio: 'President Obama is Obsessed With Undermining the Second Amendment' »
January 06, 2016
1000 Men Arab or North African appearance In Gangs Sexually Assaulted Women In Cologne, Germany On New Year's Eve

1000 Men Arab or North African appearance In Gangs Sexually Assaulted Women In Cologne, Germany On New Year's Eve
The mayor of Cologne has summoned police for crisis talks after about 80 women reported sexual assaults and muggings by men on New Year's Eve.
The scale of the attacks on women at the city's central railway station has shocked Germany. About 1,000 drunk and aggressive young men were involved.
City police chief Wolfgang Albers called it "a completely new dimension of crime". The men were of Arab or North African appearance, he said.
Women were also targeted in Hamburg.
But the Cologne assaults – near the city's iconic cathedral – were the most serious, German media report. At least one woman was raped, and many were groped.
Most of the crimes reported to police were robberies. A volunteer policewoman was among those sexually molested.
Cologne Mayor Henriette Reker said the attacks were "monstrous". "We cannot allow this to become a lawless area," she said, insisting that visitors could not come to the city fearing attack.
German Justice Minister Heiko Maas tweeted that "we won't tolerate these abhorrent assaults on women - all those responsible must be brought to justice".
One man described how his partner and 15-year-old daughter were surrounded by an enormous crowd outside the station and he was unable to help. "The attackers grabbed her and my partner's breasts and groped them between their legs."
A British woman visiting Cologne said fireworks had been thrown at her group by men who spoke neither German nor English. "They were trying to hug us, kiss us. One man stole my friend's bag," she told the BBC. "Another tried to get us into his 'private taxi'. I've been in scary and even life-threatening situations and I've never experienced anything like that."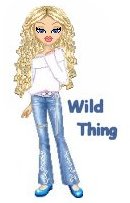 Wild Thing's comment................
There are now more than one million combat aged "Refugees" through out Europe. I have been to these German cities and they were beautiful, this is so sad and never had to happen I wish they had said no to the refugees and I wish our country did too.
Posted by Wild Thing at January 6, 2016 12:45 AM
---
Comments
The government of Germany allowed this to take place. The only thing going to prevent it from taking place here is a heavily armed civilian populace.
Posted by: BobF at January 6, 2016 07:12 AM
---