« New York pizza parlor owner admits to recruiting for ISIS | Main | Hero SAS Sniper Foils Suicide Bomb Attack By Killing Five Jihadis With Just THREE Bullets »
December 18, 2015
Recent Obama's Migrant Terrorists Found Operating in U.S.
Recent Obama's Migrant Terrorists Found Operating in U.S.

Expanded list shows at least 29 individuals accused of terror were legally granted entrance

At least 29 individuals legally granted entrance to the United States between 2012 and 2015 have been accused of having a role in terrorist plots, according to public reports that experts say highlight only a fraction of those foreigners in America who could have ties to terrorism.
At least 20 of these individuals, who legally entered the United States, were brought up on terrorism charges in 2015 alone, according to the list, which is being viewed by critics of the Obama administration's immigration policy as proof that the United States needs stronger background checks and screening methods.
All the immigrants on the list were legally admitted to the United States, with the majority of them having come from Muslim-majority nations, according to public reports and other information.
Three immigrant individuals accused of providing material support to terrorists were charged this month.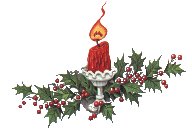 Wild Thing's comment..............
And these are just the ones they have caught... how many more do we not know about?
Posted by Wild Thing at December 18, 2015 02:55 AM
---