« Florida store offers free gun with jewelry purchase | Main | Merry Christmas and Thank You To All You Veterans and Our Troops »
December 24, 2015
Germans Arming Themselves After Terrorist Attacks And Migrant Spike

Germans Arming Themselves After Terrorist Attacks And Migrant Spike
Germans are arming themselves with self defense weapons in the aftermath of recent terror attacks around the world and the influx of new migrants from the Middle East.
In reaction to increasing crime and an ever-present terror threat many German citizens have turned to weapons such as pepper spray, a report from the Gatestone Institute found.
"Germans, facing an influx of more than one million asylum seekers from Africa, Asia and the Middle East, are rushing to arm themselves," the report said. "All across Germany, a country with some of the most stringent gun-control laws in Europe, demand is skyrocketing for non-lethal self-defense weapons, including pepper sprays, gas pistols, flare guns, electroshock weapons and animal repellents. Germans are also applying for weapons permits in record numbers."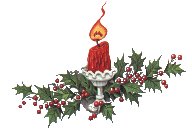 Wild Thing's comment................
Things to come in our own country.
Posted by Wild Thing at December 24, 2015 12:47 AM
---
Comments
Luckily we are already well armed. That's why obama and Hillary want to disarm us. I will not surrender my firearms.
I have little doubt that if obama gets his Syrian refugees into America that at some point we will have to be shooting a lot of them.
Posted by: TomR,armed in Texas at December 24, 2015 04:33 PM
---
Why Democrats want to disarm us so badly... they hope their pillaging Syrian "migrant" buddies will support them out of gratitude.
Posted by: Anonymous at December 28, 2015 10:49 PM
---