« Obama Poised To Tighten Gun Laws Using Executive Powers After His Hawaiian Vacation | Main | Armed neighbor stops crooks from stealing 83-year-old man's Christmas gifts »
December 22, 2015
BREAKING: Six Americans killed in suicide attack in Afghanistan

BREAKING: Six Americans killed in suicide attack in Afghanistan
It was reported that six AMERICAN troops were killed in a suicide bombing at Bagram air base in Afghanistan.
6 American troops killed in Afghan suicide attack, officials say

STARS AND STRIPES – Six coalition troops were killed Monday when a suicide bomber on a motorcycle plowed into a foot patrol near a major U.S. air base in Afghanistan, local and coalition officials said.
The attack happened around 1 p.m. when the attacker targeted a joint patrol of coalition troops and Afghan National Police officers in Parwan province near Bagram Air Field, according to Abdul Shukor Qudoosi, governor of the district where the base is located. He said three foreign troops and three Afghan policemen were also wounded in the attack.
Resolute Support, as the international military coalition in Afghanistan is known, confirmed that six of its troops had been killed in a "vehicle-borne improvised explosive device attack" near the base, but did not immediately release further details including the nationality of those attacked.
"On behalf of Gen. (John) Campbell and all of Resolute Support, our heartfelt sympathies go out to the family and friends of those affected by this tragic incident, especially during the holiday season," Resolute Support spokesman Brig. Gen. Wilson Shoffner said in a statement.
The Taliban, who often exaggerate the effect of their attacks, quickly released a statement claiming responsibility for the attack, confirming the details of what happened. It claimed that 19 troops were killed.
Bagram Air Field, located just north of the Afghan capital, Kabul, is the main hub for the roughly 10,000 American troops who remain in Afghanistan.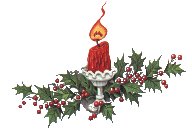 Wild Thing's comment................

Thoughts and prayers to the soldiers and their families. I wish with all my heart our troops has real CIC that cared about them.
Posted by Wild Thing at December 22, 2015 01:45 AM
---