« Police: Suspects identified in San Bernardino shooting - MUSLIM terrorists | Main | Trump gets BOOED when he refuses to commit to Jerusalem being the undivided capital of Israel »
December 04, 2015
University of Tennessee Warns Its Departments: Make Sure Your Holiday Party Isn't A 'Christmas Party' In Disguise
University of Tennessee Warns Its Departments: Make Sure Your Holiday Party Isn't A 'Christmas Party' In Disguise
The University of Tennessee, Knoxville Office of Diversity and Inclusion has come up with a list of "best practices" in order to ensure your "inclusive" workplace holiday party is "not a Christmas party in disguise" and that it refrains from being perceived as "endorsing religion generally."
The "Best Practices for Inclusive Holiday Celebrations in the Workplace" holiday resource guide states that the public university "does not have an official policy regarding religious and cultural décor and celebration in the workplace," however, "we are fully committed to a diverse, welcoming, and inclusive environment."
In order to "ensure your holiday party is not a Christmas party in disguise," the Office of Diversity and Inclusion has come up with a list of ways for supervisors to encourage individuals to celebrate their own religions and cultures without allegedly excluding anyone or even being seen as "endorsing religion":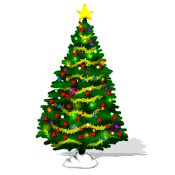 Wild Thing's comment.........

Christmas is my favorite holiday, and thankfully when I was in college we could decorate and celebrate the Christmas season.
The university is ridiculous.
Posted by Wild Thing at December 4, 2015 12:45 AM
---
Comments
Two years ago, I was talking to a school teacher in the Dallas, TX area. She said they no longer have a Christmas Pageant but now instead it's called a Winter Pageant. They did this so as not to offend Muslim students. I figured, all public schools are now doing this.
Two weeks ago, telling this to my stepson who personally knows the teacher, he informed me that this wasn't a public school but a Christian school.
Think about it. Muslim students enroll in a Christian school and the school abandons its beliefs and traditions to accommodate their beliefs.
We're doomed.
Posted by: BobF at December 4, 2015 09:47 AM
---
They already have boots on the ground for a long time now.
In the last 20 years they are finely moving those boots on the ground to cause major hate and discontent.
Posted by: Heltau at December 7, 2015 03:14 PM
---